Bring Healthy Dining Options to Your Community
Great Brands have one thing in common — they have a point of view. They know where they've been and they know where they're going. They are passionate, purpose-driven and uncompromising in what they believe. The right POV can inspire team members to be their best. To Take pride in their work. To give that little extra that makes all the difference in the world. If done right, it will build trust and loyalty with people you might have thought were unreachable. And in the end, you'll create much more than just guests. You'll create an army of believers and brand ambassadors.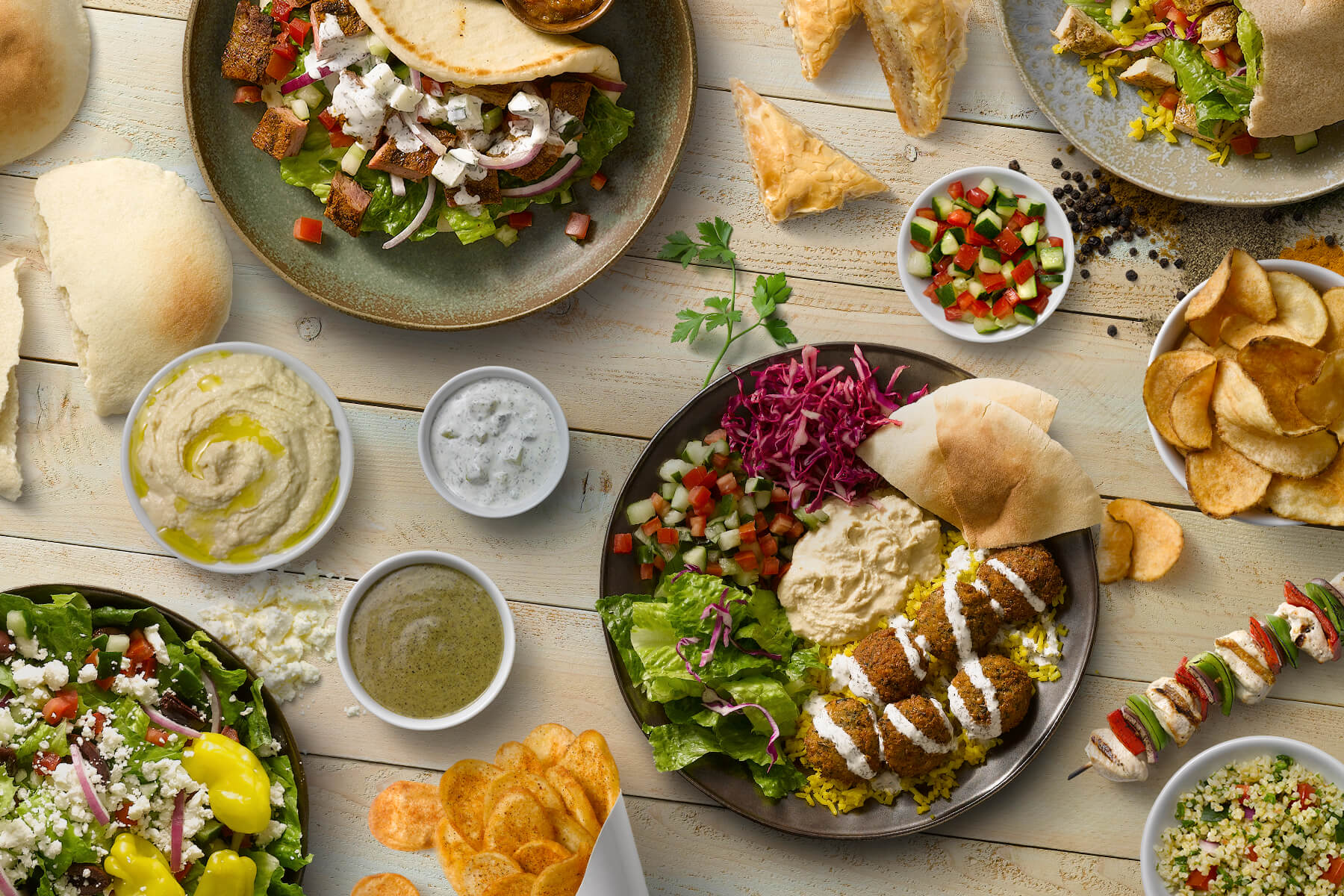 Our Brand Promise
We believe in balance. We believe that there is a difference between eating to live and living when you eat. We are unreasonable in the lengths we will go to strike the perfect balance of Delicious AND Nutritious. To make our culture nurturing and inspiring. To make our concept innovative and remarkable. We'll stop at nothing to deliver a different kind of delicious.
Our passion for showing the world how delicious nutritious can be is what sets us apart. We taste. We cook. We invent. We want every experience to create a "WOW!" Moment for our guests to help them live their best life. We work harder. We work as a team. We love what we do and we want to share it with the world.
It's what drives us and makes us fanatics about putting Love in Every Pita so that the world may Feel Brighter on the Inside. That's our promise.
Crafted fresh every day with authentic recipes
Every meal at Garbanzo is rich in nutrients, protein, fiber and antioxidants, but the details are up to you! Build your meal to fit your dietary needs and preferences by choosing from a wide variety of entrées, proteins, veggies, one-of-a-kind sauces and healthy sides.
Our Culture
As an organization that believes in the importance of family, we treat our employees as though they're kin. This healthy respect carries over to the way we treat guests, helping keep the family-centric feeling of the Mediterranean alive and well.
Let's Get Started
Ready to bring freshness, originality, and "WOW" moments to your community? Fill-out the form now and let us contact you directly.